China Custom Beanie Manufacturer
Fully Custom Made Beanies with Your Logo
30+ Years OEM/ODM Service Any Small Details Can Be Customized From Color To Style To Materials And More!
Fill out the below form and we'll respond back to you shortly.
Sumkcaps, China's original beanie vendor & beanie suppliers with years of experience in the headwear field, who devote to high-quality caps and hats at moderate prices.
Our Beanie Hat Factory has passed the ISO9000, ISO14000, Wrap, Bsci, Sedex, and other international standard certifications of the US and Euro Union. Our company is people-oriented, taking employees as the greatest wealth and putting social responsibility in the first place.
We not only care about the quality, the price, and the lead time but material procurement, orders follow-up, quality control, inspection, loading supervision handling, the social and environmental responsibility as well. Meanwhile, all material we use is environmental, which is AOZ-FREE, and get GOTS certification; 7*24 hours service, good communication, one-to-one service, and getting quotes within 12 hours is our faith. And we also supply goods for Walmart, Pepsi, Coca-cola, FILA, Hello Kitty, etc, so don't worry about our quality and service, we have rich experience to handle your order and meet your requirement. Put our product next to any of your competitors and you can clearly see that our manufacturing is on a superior level. Once you have tried our service, we guarantee you will find us to be an authentic and trustworthy supplier. Why risk your brand's reputation on an inferior manufacturer or trading whose credentials you are unsure of? We are here, where are you? Come on.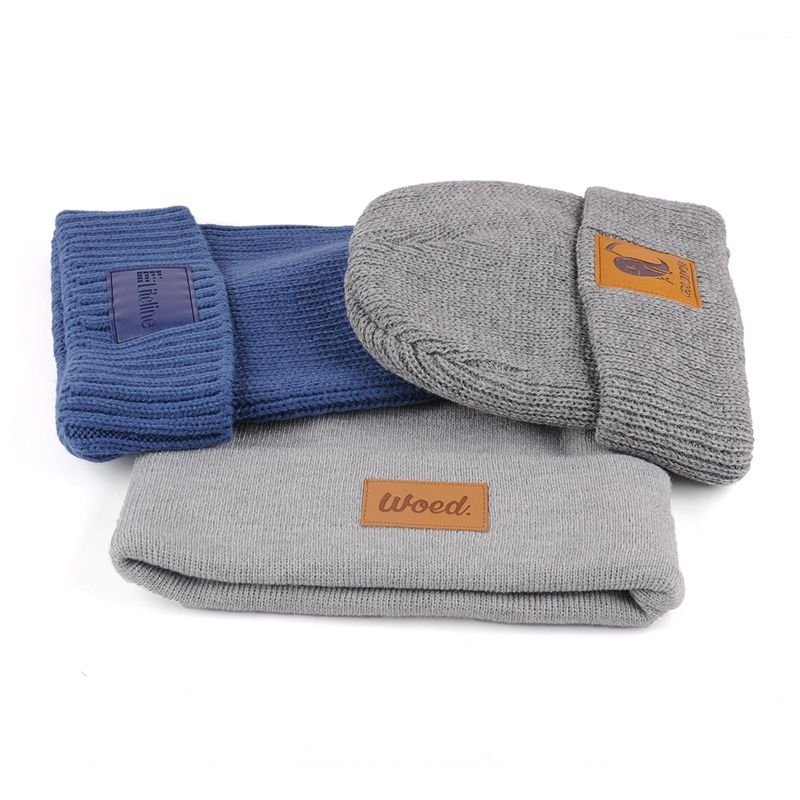 Sumkcaps is a premium Beanie Hat Supplier
Sumkcaps is a Professional beanie manufacturer & beanie hat vendors and trader in
headwear. Our mission is to give our customers on-time delivery, fast turnaround, consistent quality, and unparalleled service.
We have in-house designers, digitizing professionals
and advanced Tajima embroidery machines.
Sumkcaps offers a high-quality comparable product with the best in the world.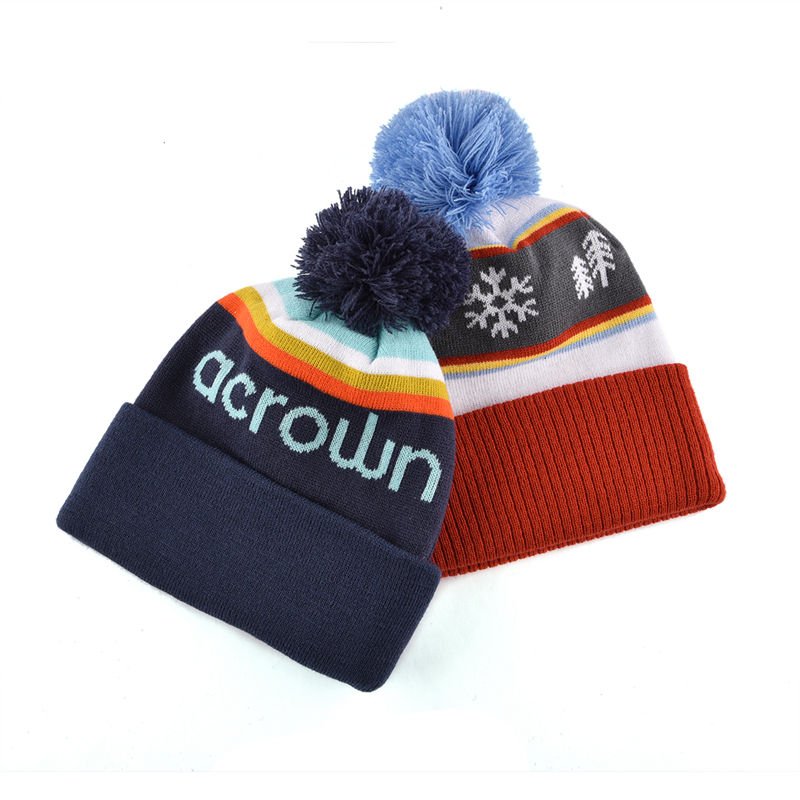 A partner for Beanie Hat Manufacturer
● Brand Company
● Golf
● Sport & entertainement
● Motorsports
● Events
● Promotional & Advertisement
● Media & goodies
● Gift & premium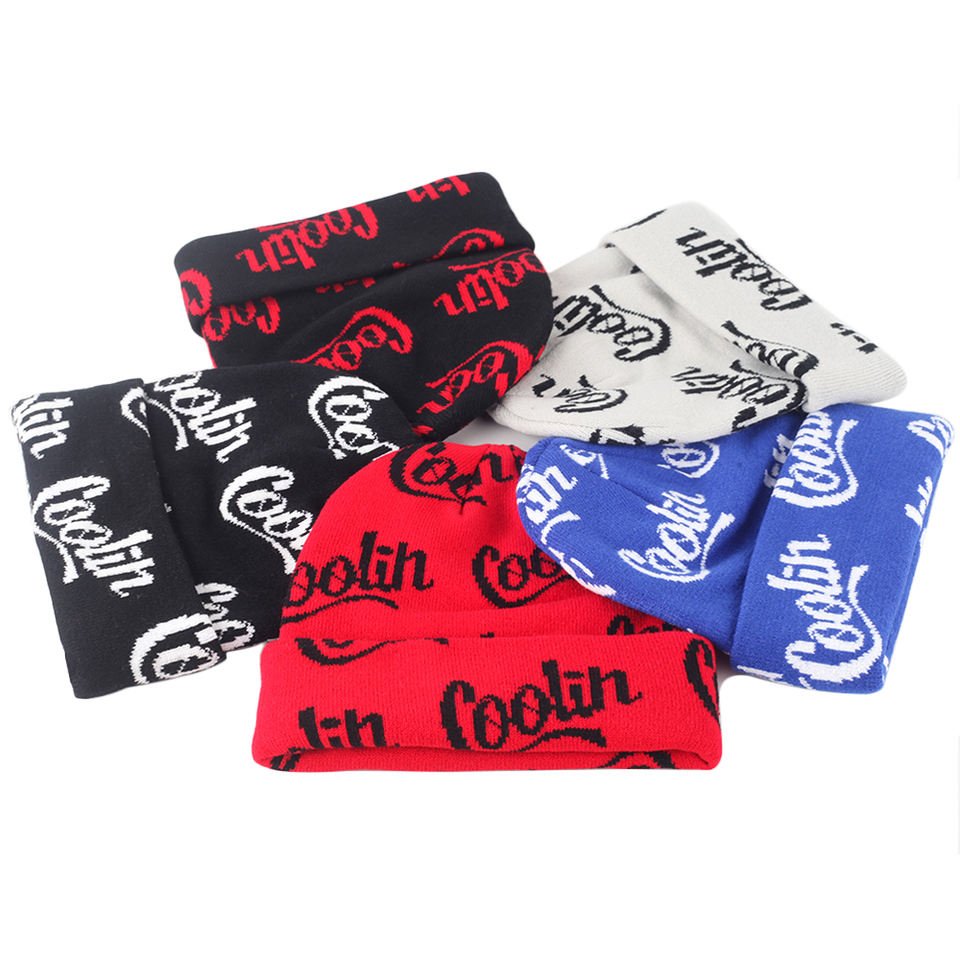 A wide range of custom beanie with unlimited customization options
● Baseball caps
● Trucker caps
● Snapback caps
● Camper 5 panel caps
● Bucket hats..
● Golf caps
● Beanies/Knit hat
Knitted Beanie Manufacturers with Certification
We company has passed the ISO9000, ISO14000, Wrap, Bsci, Sedex and other international standard certification of US and Euro Union. We company is pepple-oriented, taking empolyees as the greatest wealth and put the social responsibility in the first place.
Send us a detailed description of the hats you want to produce in order to get a quick quote.
Step 2: Sampling
(15 to 30 days)
Once the quote is approved, our team will proceed with professional tech packs for your hats which we will submit for approval before we start sampling.
Step 3: Bulk production (20 to 45 days)
Once the sample is approved, we will launch the bulk production.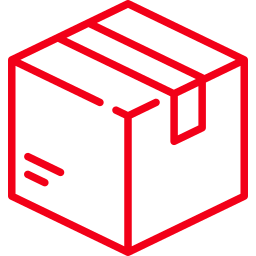 We ship worldwide with the world's best logistic companies, either by air and sea.
Custom Made Your Beanie Now!!!
Here are 4 top popular beanie style, check and select which one do you prefer?
These knit caps feature a brimmed cuff. The wearer can fold the cuff over their ears for extra warmth. Most was made of Arylic material. Embroidery logo, woven panel and Jacquard pattern is the most popular decoration.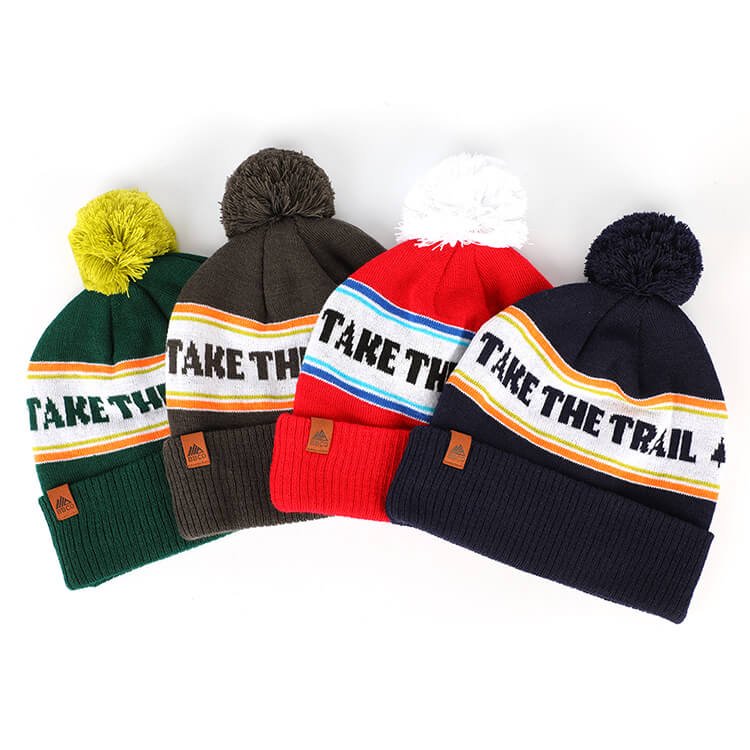 In England, a knit cap may be known as a bobble hat, whether or not it has a yarn "bobble" or pom-pom on top. Bobble hats were traditionally considered utilitarian cold-weather wear. Jacquard Pattern on beanie body, Meanwhile embroidery logo on cuff is the most popular pom beanie style. plz reference the left pic.
A skullcap is a type of beanie, but generally made of a thinner material and designed to be worn on one side (whereas a traditional beanie looks fine no matter how you put it on). This skullcap is made from a stretchy polyester-spandex blend that sits tighter to your crown. Jacquard pattern or reversible skull is popular.
One of the most popular ones is the Slouchy beanies. This beanie has a longer style that sits over the top of your ear and has an extra material slouching down at the back of your head.
Select Color For Your Beanies:
James J.
Unbelievably quick turnaround and the hats are better than expected. Perfect fit, cute colors and amazing quality. I almost cried when I opened the box.
Patricia A.
Very good quality, delivered in good time and this is not the first time I have dealt with this supplier. I will do so again!
Barbara S.
Hats are wonderful and high quality plus customer service was very helpful and friendly. I look forward to ordering more in the future.
Send us your requirements now, we will reply to your email within 24 hours!!!
© 2023 SuMkCaps is a Trademark of SuMkCaps LLC. All Right Reserved.